Know the Total Cost of Buying and Maintaining a Dehumidifier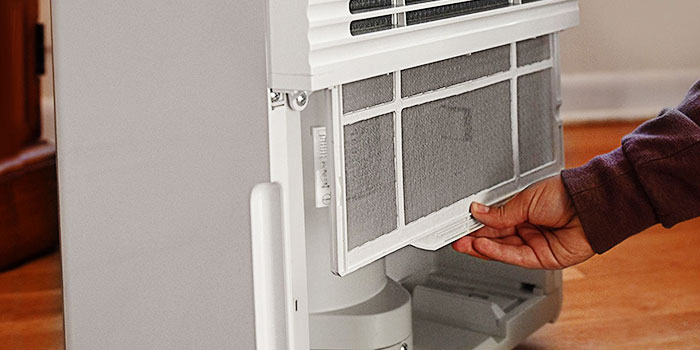 Dehumidifiers are devices that suck up the excessive amounts of moisture present in the atmosphere, leaving behind fresh air that you may breathe in comfortably. They may be bought in exchange of a nominal amount of money but what may really bother you are the amounts you will have to pay on account of electricity bills. In addition to this, you will also have to pay some money in order to maintain your dehumidifier the right way. A few details about the amount you may have to pay in this regard are discussed below for your understanding.
Electricity bills
Just like any other electrical appliance, dehumidifiers also need electrical power to operate. Actual dehumidifier costs that may be required for the dehumidifier to run depend upon a number of different factors. The most important consideration in this regard is the model and make of the dehumidifier you plan on buying. In addition to this, depending upon the levels of humidity present in the room the power consumption may vary a lot. The electricity bills play a very significant role in your overall expenditures. Therefore, before you go out looking for a dehumidifier, you need to be sure of the fact that you can afford using it.
However a few generic guidelines may be followed in order to cut down on the electricity costs. First of all, you need to go for a dehumidifier having a certificate of energy star. Such kinds of devices are more energy efficient so they consume lesser amounts of electricity. You can also buy a dehumidifier without such a certification. It would seem to be cheaper initially but it may cost you a good deal of additional money in the long run. Therefore it is highly recommended to go for an energy star certified unit.
A better understanding about the costs caused by a dehumidifier may be developed if you divide the wattage of the unit by 1000. This ratio may also be read out of the specs of the unit. What it tells us is the number of kilowatts that will be consumed by the unit during every hour of operation. You can then multiply the ratio with the electricity rate for every kilowatt hour and then again with the number of operational hours. This multiplication may provide you with an actual amount that you will have to pay in case you are willing to buy a dehumidifier for your house. If you are looking for the wattage within the specs of the unit and are unable to find it, you can get it by multiplying the values of the voltage and amperage of the unit.
Buying a good quality dehumidifier may also save you a good deal of money if you take a look at the long term effects. You often have noticed the fact that you need to crank up the AC when you feel too hot. When it starts feeling all sweaty and hot, it is not only the room temperature that brings about a feeling like that. Relative amounts of humidity also play a vital role in this regard. In case you have an operational dehumidifier, it would keep the amounts of humidity to a minimum level, freeing you of the need to use the AC unit as often. So it may be said that a dehumidifier may save you a good deal of money in the long run.
Maintenance Costs
As far as the amounts you need to spend on the maintenance of a dehumidifier are concerned, you need to know that there isn't a lot that you may need to spend in this regard. This is due to the fact that dehumidifiers do not require a lot of maintenance. The only monetary contribution that you might have to make in this regard is in case you have to make a replacement for the air filter, which is not very often as they may last for a good deal of time. The basic procedure of maintenance involves the removal of excessive amounts of moisture from the unit, the replacement of the hose and other actions you might have to take in order to clean the unit generally.
Dehumidifier Cost
If you consider everything related to dehumidifiers, you will come to know that the dehumidifier costs are very economical as they are pretty cheap to maintain and run. However, it is highly recommended to go for a model having an in built humidistat because it can be of great help. Such units may seem to be a bit expensive initially but they can prove to be pretty cost effective in the long run. In simpler words, if you are willing to reduce the dehumidifier costs down to a minimum level, you do not have to start off with buying a cheaper unit as it may prove to be expensive in the long run.

Tags: dehumidifier cost


Categorised in: Buying Tips, Dehumidifier