Top 5 Benefits of Using a Dehumidifier in Your Home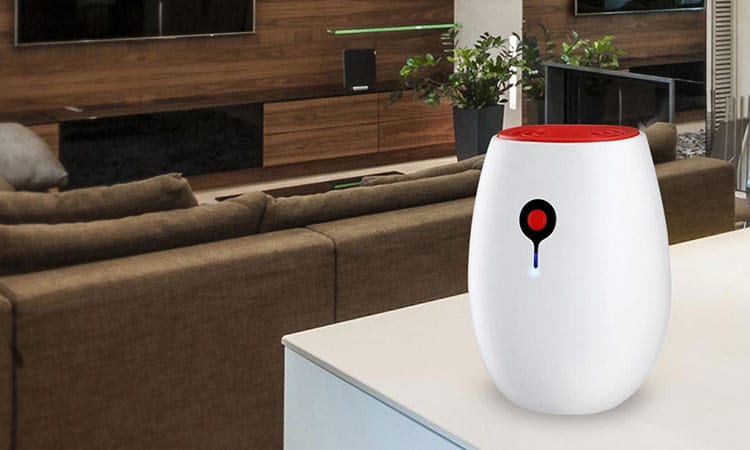 Take a minute to look around your surroundings. Are there presence of spots from molds and mildew growth? Do you see some pests around your homestead? If you've answered yes to these questions then you are probably living in a humid environment. And sometimes the condition can become worse by affecting your sleep most of the time. Dampness can result to way a lot of problems most of which are health related. If you are allergic, the trigger to your allergic responses could be attributed to the allergens as a result of presence of mildew and molds. You can wave goodbye to all of your problems by having a dehumidifier in your living space. The benefits of dehumidifier are primarily health related but also can help safeguard your property as well.
A dehumidifier is simply an appliance almost similar to an air conditioner but the former has two coils, the hot and the cold coil.  The appliance simply works by extracting water vapor from air, warming the air and then releasing it back to the surrounding space. Normally, humidity levels of about 45% are deemed suitable for a healthy and comfortable living. Therefore, if your humidity level is higher than this, a dehumidifier can help you regulate the humidity levels. You may use a hygrometer to measure the level of humidity in your space.
There are plenty of benefits of dehumidifier which come with the use of the appliance. Here are top 5 highlights on some of those benefits.
It helps in maintaining the cleanliness of your home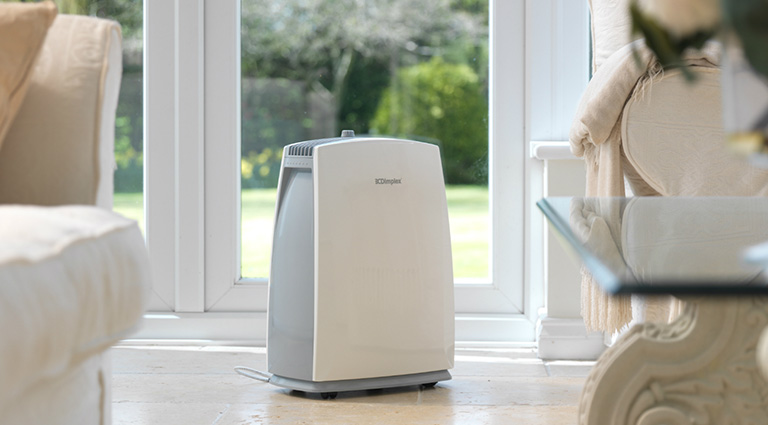 Maintaining cleanliness in a home is guaranteed by the presence of this appliance in your house. A dehumidifier has the capability of cleaning air around you leaving the air with a clean fragrance with healthy benefits.  Molds which are likely to produce a bad odor in your house are reduced significantly by a dehumidifier. The ability of a dehumidifier to filtrate air is sufficient enough to justify that air is left free of dust. Air free from dust particles is not only safe for breathing but also establishes a nice fragrance that leaves the house with a feeling of cleanliness.
Thus once you have a dehumidifier in your home you are entitled to have and enjoy a clean house a nice fragrance.
It helps take care of your overall health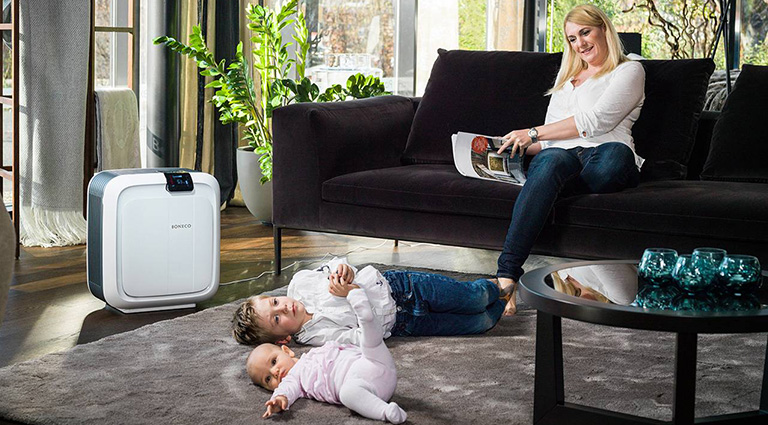 High humidity levels in your house will nurture the growth of molds and mildews which ultimately leads to unwanted health complications to your family as well as yourself. If any person within the family may be suffering from any allergic complications such as asthma, their general health will be posed to risk. With a dehumidifier in place, you are rest assured of a clean living environment since the appliance also eliminates presence of bacteria and other micro-organisms that may pose health risks.  A dehumidifier makes your house comfortable in different ways, musty smell is eliminated and this helps in controlling allergies, symptoms of asthma and any complications related to respiratory health.
Your laundry will dry faster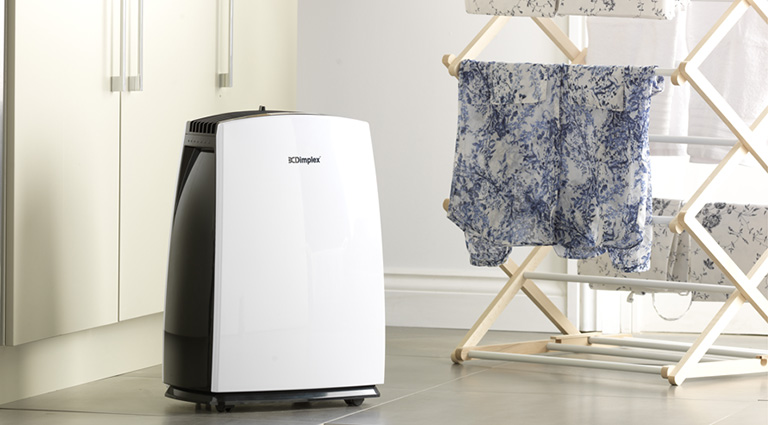 High levels of humidity in an environment generally lowers the rate at which wet laundry dry up. Presence of high humidity which is topped up by the wet clothes increases the time that the laundry needs to dry. For faster drying of clothes, running a dehumidifier is essential.  A dehumidifier also helps maintain the colors of your laundry since you won't be needing sunlight for them to dry. With a dehumidifier, you don't need much of yard inside or outside to hang your clothes to dry up.
A dehumidifier enables your household things to last longer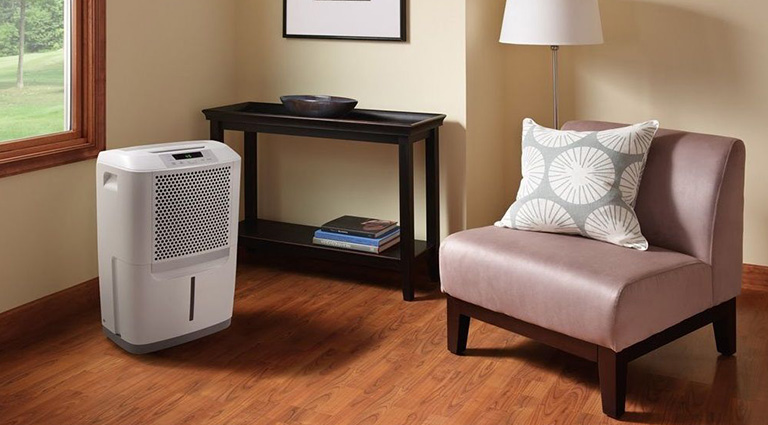 Household items made of wood including furniture are exposed to faster decay under high humidity levels. Hardwood flooring, windows and door frames are exposed to decay when the air around is filled with water vapor hence a dehumidifier comes in handy to reduce deterioration of your property.  Growth of molds on curtains, furniture, clothes and other items in your house is immensely reduced by the presence of a proper functioning dehumidifier in the house.
It also prevents corrosion and rust of electronics and appliances with metallic parts present within your home. Therefore a dehumidifier generally prolongs the lifespan of household goods. Usually a dehumidifier balances the level of moisture in a room, as such the household items last longer.
It helps prolong food shelf life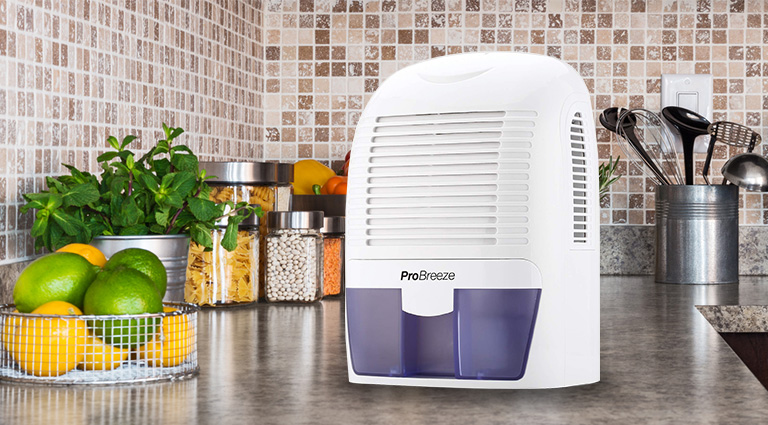 Molds usually grow on anything that is damp and foods are no exception. Growth of mold on foodstuffs such as bread will initiate decay and such food becomes poisonous for consumption. A dehumidifier extracts moisture from the air which nurtures growth of molds hence food such as cereals and bread can last longer. Additionally, presence of pathogenic micro-organisms such as bacteria in the air are filtered out leaving your stored foodstuffs safer for consumption. Basically, the benefits of dehumidifier as far as foodstuffs are concerned is not limited to the shelf life of your food but also its edibility.
There's definitely much to what a dehumidifier can offer than you can ever imagine. But now that you already know about the top 5 benefits of dehumidifer, you should ensure that your unit is fully running and functional always.
Categorised in: Dehumidifier, Health Benefits