Top 4 Thoughts on Why You Should Buy A Basement Dehumidifier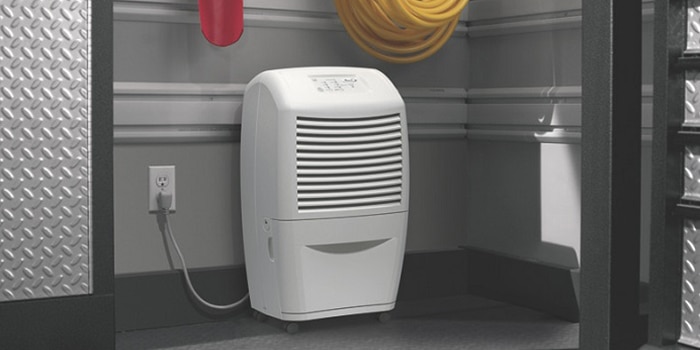 A dehumidifier is a traditional home appliance used to reduce the level of humidity in order to provide a better living environment. Humidity in the air can lead to the formation of mildew and mold which are known to cause serious health problems. A humid environment is also very uncomfortable to live in as it causes excessive sweating. The most popular use of this appliance is the removal of powdery mildew or fungi that tend to accumulate in wet areas. The most appropriate conditions for these fungi can be obtained in the basements. So various methods are employed to control humidity in basements and one of the most adopted methods is the use of dehumidifier for basement.
Reasons to choose a basement dehumidifier
Even though a dehumidifier costs around 250$, it is definitely worth the cost when we look at the benefits provided. As our basement is full of easily destroyable things like carpets and ceiling tiles a dehumidifier is a necessity. These commodities once affected by fungi, cannot is restored but instead needs to be thrown away. So without the aid of a dehumidifier for basement, you would have to reconstruct your whole basement which can cost you much more than 250$. So in the long run, you are profited by using this appliance. Studies shows that even a humidity level of 65% can resist the formation of mildew and mold.
Reasons not to rely on a basement dehumidifier
As we have discussed about the benefits obtained by the use of these appliances, now it's time to check out some of its drawbacks. The two aspects cost and power, are required on a large scale for the operation of a dehumidifier. Even though the cost is reasonable as stated earlier, the high initial cost makes it a bit unaffordable for many people. The high power consumption can also be a major issue. As today, the trend is towards sustainability, the aim is to reduce energy consumption to a minimum for each house. So, most people prefer other alternatives that are cheaper and efficient. Various sealing techniques are adopted that blocks humid air from entering the basement. The cost of this is very less in comparison to the purchase of dehumidifiers for basement. Various cans of special wall costing materials priced around 50$ are also available in the market. Another common method adopted is the addition of a vapor barrier at the time of construction of the basement. These methods are extremely cheap and no energy is required for it to do its purpose. There may also be cases where dehumidifiers cannot be used. For instance, in the case of floods and similar conditions dehumidifiers cannot be employed to recover your assets. A dehumidifier can be used but also in combination with some other technique.
Dehumidifiers can be completely hassle free
Dehumidifiers are extremely hassle free and easy to use for common people. Other alternatives for dehumidification usually require expertise either in the installation process or in the assembly. On the other hand, dehumidifiers can be operated with ease, just by plugging it in and turning on the switch. The vapor barriers commonly installed in basements needs to be kept in place and checked for any holes for the moisture to enter. Dehumidifiers also provide extended warranty periods and if your machine breaks during this period, replacement of either machine parts or the whole machine is ensured. So dehumidifiers provide great ease of use and warranty features, giving it an upper hand when compared to other common methods.
Think again
Humidity or more precisely moisture can be of great menace and may cost you quite some money, as it can easily spoil stuffs like carpets and walls. As basements are commonly built underground, the formation of mildew and mold will occur. This can cause many health hazards and also damage your delicate stuffs. So the use of a dehumidifier for basement is a necessity that cannot be overlooked. Thus it is advisable that you use a dehumidifier to avoid such problems in the future.
Conclusion
Any appliance or in general, commodity comes with both advantages and disadvantages. In the case of dehumidifiers it is the high initial cost and power required. But the advantages offered by these appliances are numerous. This is the reason why many people adopt this method for dehumidification. Nowadays, mini dehumidifiers are also popular in the market, which are fast replacing the conventional and bulky machines used by many. These dehumidifiers are available in various capacities for various uses. So you should choose the one that perfectly suits your needs. Without any knowledge about the humidity level of your basement, you will not be able to choose the right dehumidifier for basement. You can also consider buying a dehumidifier online for availing more exciting offers and discounts on branded products.

Tags: dehumidifier for basement


Categorised in: Buying Tips, Dehumidifier