6 Things to Consider When Buying an Air Purifier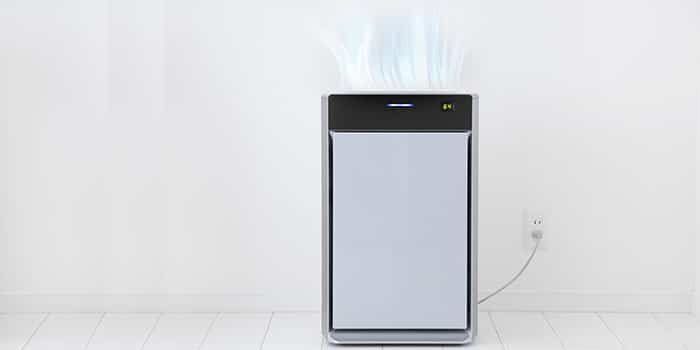 Making the right choice when buying an air purifier can be a confusing process.
There are many different types of devices on the market, each offering a set of features, which can fulfill your needs.  However, between size, filter types, maintenance and other factors, which is the right one for you?
You can guide yourself to the best one by asking a few questions.
1. Why Do I Need an Air Purifier?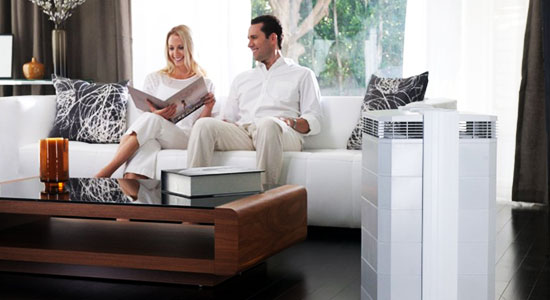 There are probably as many reasons to get a purifier as there are people, but most decide they are in need of one due to their health.
Air pollution is becoming a real problem, exacerbating respiratory problems, such as asthma and COPD.
Seasonal allergies are another troublesome issue, keeping those who suffer from the effects of it feeling constantly ill.
Air purifiers have been able to help reduce the allergens in the air, including pet allergens, helping to keep at bay the wheezing and sniffling.
Because of constant exposure to strange chemicals due to industrialization, some people also have multiple chemical sensitivities, affecting their breathing and causing itchiness and rashes on the skin.
Airborne bacteria and viruses are also a factor in choosing to purchase a purifier, since they can reduce the impact of them.
Dust mites, as well, are opportunistic creatures, which cause breathing issues and skin irritations and it is best for your health to keep them to a minimum.
Some people would like to have an air purifier simply to create a space in their homes or businesses, letting them improve their indoor air quality in general.
2. What Size of Air Purifier Do I Need?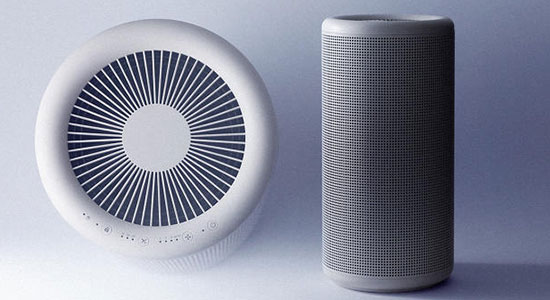 Since air purifiers come in different sizes and abilities to purify the air in your surroundings, it can be difficult to determine which one to get.
The first step is to figure out where you want to put the purifier.
Do you want to create the fresh space in your bedroom? Or, would you rather have it in your living room, where a lot of time is spent?
Air purifier manufacturers usually list the square foot area the device can clean, and will also give the Air Change per Hour rate (also known as the ACH), which is how many times in an hour the air in the space will be purified.
If, for example, the ACH is four times per hour, this means it will completely clean the air four times each hour it is active.
The square footage of the space you want the purifier to be in is calculated by measuring first the length, then the width of the room.  Then multiply those numbers together.
This will give you the exact size of the space you will put the device in and be able to match the square foot rating on the air purifier to your space.
3. What Kind of Features do I Need on My Air Purifier?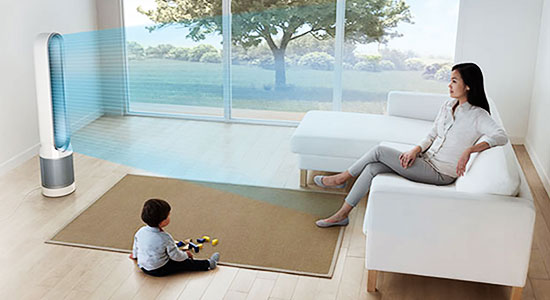 While air purifiers vary from manufacturer to manufacturer, there are standard features you will find on many them, and the terminology can be confusing.
Clogged air purifiers are not efficient and a Servicing Indicator will let you know when it is time to take care of the problem.
A Programmable Timer will let you tell the air purifier when you want it to turn on and off.  For instance, if you use one in your office, you can program the device to turn off when you go home, saving electricity costs.
A Carrying Handle will make it easy to move around the room or to another room without as much effort.
The number of speeds a purifier has will help you make the most of the device in the space you have.  When it has been on a while and you know the air is clean, you can turn the speed down to save electricity, and if you need it higher, it is a matter of a button push.
A remote control lets you control the device from a distance, which works well if it is in an out-of-the-way spot.
Many air purifiers have an Ionizer.  The device generates static electricity inside to attract unwanted particles from the air.
Often, if a device has multiple speeds, it will also have a Dirt Sensor, which will adjust the speed automatically, letting it work hard when there is need, but reduce the effects if there is not.
Sometimes the environment can get especially nasty, and a washable pre-filter can help reduce the amount of work the device needs to do to keep the air clean.  This captures the larger particles before they get to the other filters and are easy to clean.
An Air Quality Monitor will normally detect harmful particles in the air, such as carbon monoxide, methane and other volatile organic compounds.  It will warn you when these are present in the space.
Many air purifiers now come with Germicidal Protection, which uses a technology to destroy harmful bacteria, molds, and viruses.
Some will also let you use them as a fan, without turning the rest of the protections on, helping on the hot days or when there is not the need to clean the air.
4. Where is the Best Place to Put My Air Purifier?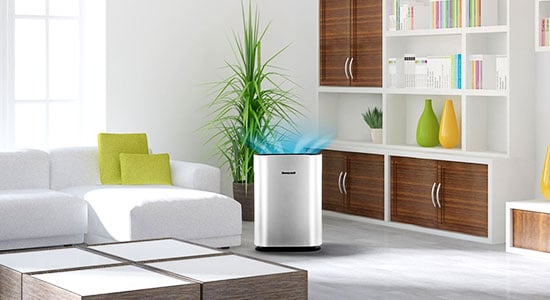 The simple answer to the question of where to place an air purifier is to figure out where you spend the most time.
Since most people will spend the majority of their time in their bedroom – over half, according to statistics – air purifiers are probably best placed there.
This will help you ensure the area you are in the most is the cleanest possible.
If you plan to move the device from room to room, you will want to make sure it is as portable as possible, or buying multiple filters and placing one in each space.
A better option in this case may be investing in a whole-house air purifying system, which is connected directly to your HVAC system.
5. What about Noise Levels?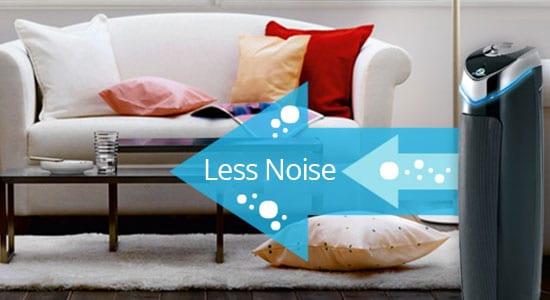 The amount of noise a purifier makes is a concern, since they are normally placed in the areas in which you spend the most time.
While some people enjoy the sound of a fan running when they are asleep, many are annoyed by it and cannot rest properly while it is happening.
Bear in mind, the sound of the purifier will be a constant companion and, while it can take a little time to adjust, it soon becomes easy to forget it is even there.
Manufacturers usually include the decibel level of its normal operating condition on their packaging, but this can be confusing to understand, if you are not aware of the decibel levels of common things are by comparison.
Breathing normally tends to be about 10 decibels in volume, while the sound of a refrigerator humming is about 40.  Both of these are not very noticeable.
The sound of a blender or lawn mower, in comparison, is anywhere from 80 to 90 decibels, and most people would consider these disruptive and annoying.
Each fan speed will have a different decibel level, so make sure you compare each to the levels you think you can tolerate without issue.
6. How Much Maintenance and Upkeep is Needed for My Air Purifier?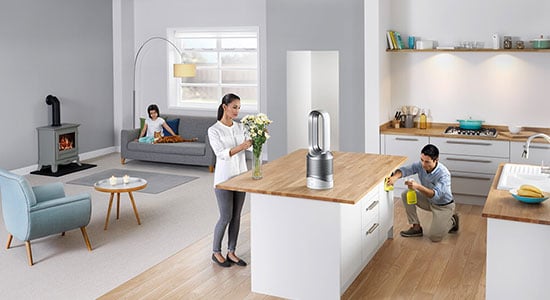 It is important to keep your air purifier clean and well maintained, in order to help it run efficiently and last for a long time.
Most purifiers are easy to keep clean.  Some feature pullout filters, which you can wash off, while others have replacement filters available from the manufacturer or online.
When buying an air purifier, you will want to understand ahead of time how much upkeep will be involved.  Look for the replacement filters and compare the cost with how often they will need to be changed to get an idea of the long-term costs of the device.
If there are smokers in the house, or you live or work in an area prone to air pollution, you will likely have to change the filters and clean the device more frequently than the manufacturer recommends.
Buying an air purifier is not difficult, since there are so many options available on the market, but understanding the right choice for you can be difficult without a guide.
Look at what will best fit your situation and you can find the right air purifier for your budget and needs.
Categorised in: Air Purifier, Buying Tips