Buying Small Dehumidifiers? Pay Close Attention Here!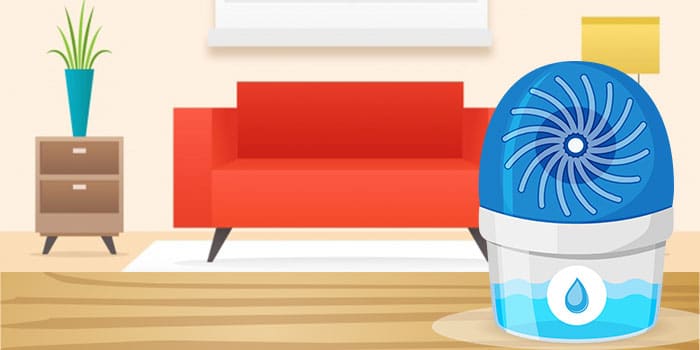 Several people experience the problem of mold growth in places where moderate humidity levels are prevalent. If you are experiencing this problem, just know that you are not alone. The problem of high humidity level I such areas can be brought under control by use of small dehumidifiers. Despite being so small, the units can considerably make your life much more comfortable when residing in region that is moderately humid. They achieve this by removal of a small amount of moisture in the air leaving the air a little much better as compared to the previous state.
In order to get the most out of a small humidifier, buying has to be done right. Several factors need to be put under consideration. Here are a few factors that you may look into when purchasing a small humidifier.
Quality manufacturer
This is probably the first thing that you should look into when making your purchase. If you make a purchase form a quality manufacturer, you'll get a longer service period with the unit, for a period not less than 10 years. A quality manufacturer always gives guarantee of assistance in case of a difficulty experienced with the appliance. A manufacturer is termed as being quality only if they have been in the industry for quite a long period of time. This is why you should go for companies that have already established themselves in the industry with a good reputation. New companies that sell their units at cheaper prices does not always offer support guarantee in case of problems.
Electricity consumption
This is an important factor to consider because it directly relates to your utility bills at the end of the month. There are some type of humidifiers that are prone to high power consumption for a little amount of work done. These are certainly not the good type as they will only add up to the cost of power. Concerning power consumption still, there are some humidifiers which are wireless and do not require power to run. You might consider this option especially if you are planning to use the unit an area that is enclosed, such as closet or washroom.
Since all types of humidifiers consume power, they must have some impact on your monthly electricity bill. Therefore, no matter the unit selected power bills must increase. You can however lower your power expenses by considering units that are labeled as energy star. Energy star labelled units have the capacity to save up to $20 on power bills every year as per the website of energy star. Even though the amount saved is quite small for a whole year, but in a span of several other years, the amount of money saved will be huge. In the long run, the total cost of power expenses saved will have some impact.
Types of small dehumidifiers
The types of small humidifiers is also an important consideration. You should be I a position to differentiate between several types of small humidifiers. There are generally two types in the market namely, thermal electric unit and the rechargeable wireless dehumidifier. The thermo electric type is most suitable for regions that experience moderate humidity levels. For places with higher humidity levels, a much more powerful unit will be required. The wireless type is most suitable for enclosed spaces such as bathrooms. However, it is not efficient if used for living room or bedroom. The electric type of humidifier removes approximately 2 pints of water from the air daily. This type cannot perform anything more than that and may cost up to about $80. Wireless type can cost up to $25 and has a capacity that is based on silica crystals.
Pay close attention
A thorough research on the humidifiers should be done before making a purchase. You can't just make your orders or storm in a local store and grab any. If not carefully researched on, the owner will have to make replacements quite often. A good place to conduct a research is on online reviews and forums. Forums are especially important as people make posts of their past experience with certain humidifiers and this in turn saves other people the trouble of going through the same path should the humidifier used had issues.
A small humidifier will serve you well to make your space more comfortable and healthy. Even though this unit may not serve you perfectly as the larger type, its impact in a space can be felt hence should never be taken lightly. A purchase of the humidifier should first start with a research of the available models and where they are most suitable. Making inquiries from friends and family which have already had an experience with the humidifier will make the search for an appropriate unit much easier.
Categorised in: Buying Tips, Dehumidifier