8 Steps on How to Stop Mold Growth in Wet Basements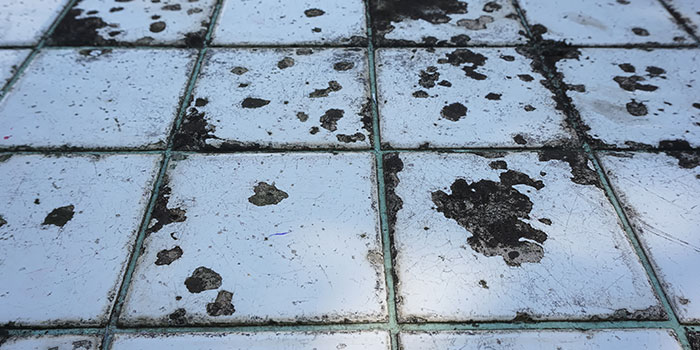 The basement in your house may become wet or humid as a result of a number of different factors. It may cause as a result of wet spills, faulty foundation or a broken pipe of water. In such a scenario, mold has a great potential for growth. The big question here is how to stop mold growth or at least keep it to a minimum level? In such a scenario, the first thing that you need to do is to completely dry the area using different methods like ventilation, etc. In order to know more about such techniques, you need to go through the rest of this article.
Ventilate your wet basement
Promoting the flow of air may greatly help you in drying out the basement and stopping the growth of mold. In order to ventilate the basement, you can take a number of different steps including opening your windows and doors or placing some sort of exhaust or oscillating fans throughout the basement.
Remove soft, wet items from your basement immediately
Any kind of soft items that are damp or wet in any way has the ability to maintain the levels of humidity and moisture within your basement. This may ultimately lead towards the growth of mold. Examples of wet items include cardboard boxes, carpets, newspapers, books, clothes and other similar stuff.
Vent for your clothes dryer should release air outside
In case the vent of your clothes dryer is backed up or clogged or doesn't lead towards outside, it might be contributing towards the growth of mold in the basement. So how to stop mold growth in such a scenario?
You need to go outside and observe if the air is being released properly through the vent or not. If you do not find it as you expected it to be, you need to do whatever it takes to open up the blockage caused to the vent.
Insulate your basement pipes or windows
In case your basement stays wet all the time, it may be because of the fact that you are promoting the growth of mold as a result of ice forming on the windows and pipes. So how to stop mold growth in such a scenario? It is very important to insulate the windows and pipes in your basement in order to prevent any condensation in the cold outdoor temperatures. You can make use of fiberglass, pipe sleeves or any other kind of insulation material in order to cover the windows or wrap up the pipes. It needs to be done in order to prevent the condensation in colder outdoor temperatures.
Run a dehumidifier in your wet basement
Dehumidifiers may remove the excessive amounts of humidity from the atmosphere, aiding the prevention of mold growth and higher levels of humidity. You need to turn the dehumidifier whenever the level of humidity rises above 60 percent. The growth of mold may stop when the overall level of humidity is lower than 60 percent.
Verify that rainwater is directed away from your home and basement
In case rainwater keeps on entering the basement from outside your house, the growth of mold may start. So how to stop mold growth in such a scenario? You need to ensure that the drainage pipes and gutters are debris free and are pointed farther away from the premises.
Outside grounds should slope away from your home
In case the grounds that surround your house are leveled or a bit higher than the level of your house, there is a good chance that the water might seep into it and enter through the basement. In such a situation, the wise thing to do is to hire the services of a contractor and have the grounds sloped a bit away from the house. You can also add soil heaps in order to achieve the same purpose. Your house should be on the optimum height of at least 1.52 meters in comparison to the grounds that surround your house.
Remove plants
Another thing that might be done in order to free your house from excessive amounts of humidity is the removal of plants from the basement. All the moist soil present in the plants may spread different kinds of mold spores thus promoting the growth of mold in the basement.
So, How to Stop Mold Growth?
How to stop mold growth in your house? There are many answers to this question. You can do a number of different things in order to do that. You can either try the conventional ways like opening your doors and windows and making use of exhaust and oscillation fans. If these techniques do not work, you may have to go for some advanced methods. A sophisticated option is to go for a quality dehumidifying unit that may lessen the amounts of humidity in your room at a very effective pace.

Tags: how to stop mold growth


Categorised in: Health Benefits, Techniques and skills