How Can a Humidifier Improve Your Health? Check This Out!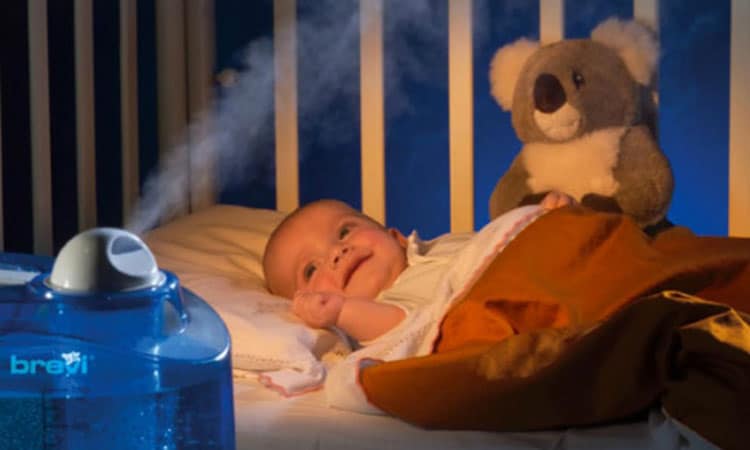 A humidifier can either help or harm your health. You need to consider a few things before buying a humidifier to gain different humidifier benefits. The key is regulating the humidifier to produce the healthiest humidity for humans or more specifically, for the individuals who are in the environment, whether they be an adult or baby.
What Health Benefits Are Associated with a Humidifier?
The key humidifier benefits of using the device can be the following: to eliminate dry skin, to provide relief for asthma and allergy sufferers, to help keep the nasal passages moist, to reduce congestion in a baby, and to lessen the effect of infections that are a result of some of the above conditions.
1. Keep Your Skin Soft and Vibrant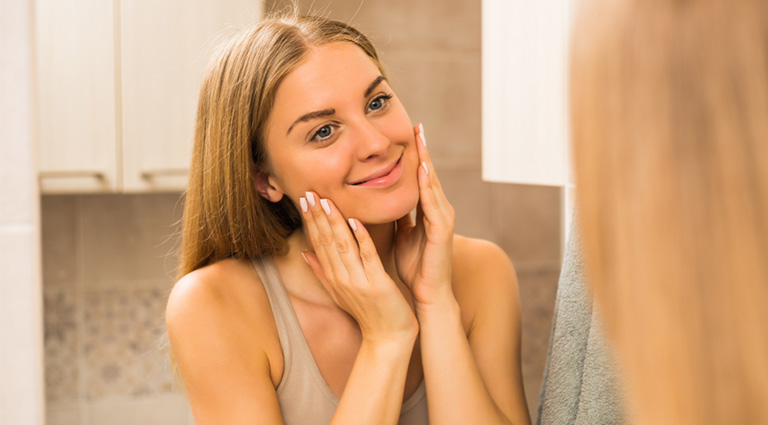 Dry skin is a symptom that something isn't quite right. At times it is caused by something external such as low humidity, harsh soaps, a result of natural aging, allergy to clothing (for example wool), using moisturizers incorrectly, swimming in chlorinated pools, and too long lasting and too hot a water temperature while bathing. For some reason, the protective oils are not present on your skin to help to protect it.  The removal of the irritant is the healthiest precaution but a humidifier aids in the reduction of the likelihood of inflammation of the skin. On the other hand, it could also be caused by an internal condition or medications you are taking to treat a medical condition. Some examples are diabetes, poor diet, and hypothyroidism.
Which type of humidifier is best for solving this issue?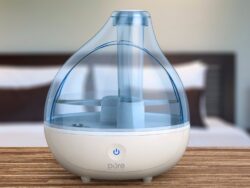 The best humidifier to reduce dry skin conditions is one that puts humidity into the air, but also one which has a control system. You do not want too much humidity or you may suffer other conditions as a result of the high humidity. For example, the growth of mold accelerates in damp environments. And we all have an allergy to mold. You lose any humidifier benefits by adding mold to your home. This is critical if you have a baby in the home. They are much more susceptible to mold than many adults. You need to maintain the healthiest of all environments for them.


What is the correct level of humidity for avoiding this issue?
The answer depends on whether you are talking about average summer or winter conditions. In winter, the ideal humidity is from about 40 up to 50% but this will be too high a setting for summer when the outside humidity tends to be much higher and it may be customary for you to open the windows and doors. In many climates, you may be looking to dehumidify your environment. The range falls within 35% during the summer to 50% during the winter.
2. Provide Relief to Asthma and Allergy Sufferers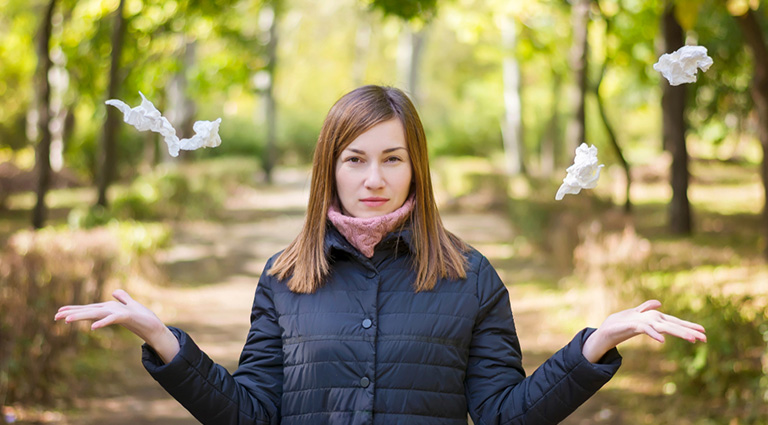 What causes asthma and allergies?
Asthma and allergies are specific to the individual. When the individual comes into contact with an irritant, they can suffer an allergic reaction that can develop into asthma. Common irritants are pollen, dust mites, pet dander or certain foods.  Again the removal of the irritant is critical. But when you combine a humidifier and asthma care,  relieve can be almost immediate.
Which type of humidifier is best for solving these issues?
It is complicated and care must be taken to monitor the symptoms of asthma to determine that a humidifier is relieving the symptoms. It is not adequate just to link the humidifier and asthma patient. Luckily adults are able to self-monitor. With a baby, it is much more difficult. But the humidifier benefits far outweigh any adjustments that you may need to track.
In general, a humidifier moisturizes the air and that can relieve the symptoms of allergies and asthma, specifically, it can reduce the inflammation in the throat and skin. Regular use might even act as a deterrent to an asthma attack, as the individual is not combatting dry throat on a daily basis. Often the humidifier is located in the bedroom or the rooms in which the individuals spend the most time. In the mind of the patient just by having the humidifier running,  they are relieved. The patient psychologically links the humidifier and asthma relief.
There are 4 types of humidifiers that are available for room locations. They are steam, warm mist,  cool mist humidifiers and ultrasonic.
Steam Vaporizer:
They can be very effective if the asthma sufferer prefers a warm humid location, but they require considerable vigilance and cleaning to remain beneficial.
Warm Mist Vaporizer:
These humidifiers are more controllable as the mist is not as hot as the steam vaporizer. If the asthma patient is sensitive to heat, then this is a better solution.
Cool Mist Humidifier:
In hot conditions, such as during the summer, these may be the best idea. They do not promote the growth of mold as quickly as the other types of humidifiers. In addition, these use the least amount of energy as they do not use energy to heat the water.
Ultrasonic:
These humidifiers use a small piece of metal that is vibrated at an ultrasonic level. We do not hear the sound but the ultrasonic wave disperses the water vapor into the air of your home. No heat is involved.
What is the correct level of humidity for avoiding these issues?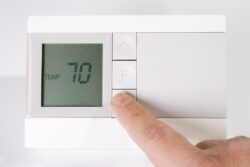 Again the healthiest level will be close to 40% but the individual will be able to determine the best level for themselves. Expect a range from 35% to 50% to be optimum. The individual will be able to fine-tune how the level of moisture from the humidifier and asthma symptoms are related.
3. Reduce Skin Problem Issues Like Acne & Eczema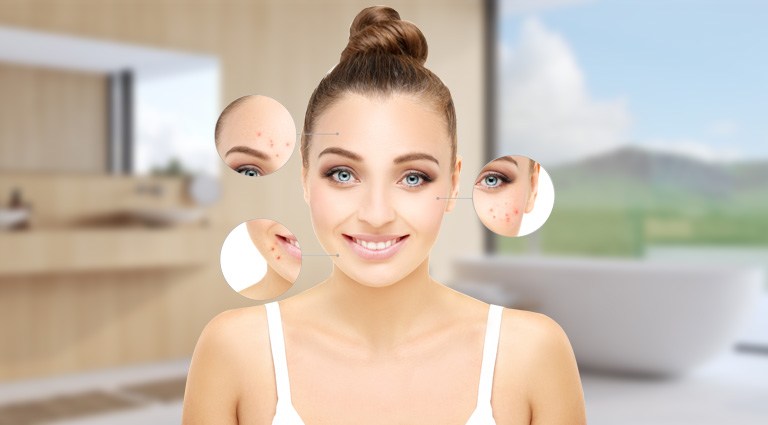 What causes acne and eczema?
Acne is caused by the production of too much sebum, an oil that is produced to keep your skin supple. There are many reasons why your body over produces this oil. Hormonal changes, diet, overexertion, allergy reactions, and stress are just a few. Eczema is caused by allergens in your environment, such as pollen, dust, and cigarette smoke. Not only does a humidifier reduce home humidity, but it also helps remove acne and eczema.
Which type of humidifier is best for solving this issue?
The cool mist humidifier is one of the best for acne and eczema as it adds moisture to the air but it doesn't add any heat. At times, heat dries out the skin leading to infection. Of course, a humidifier will not cure these conditions but it will help to alleviate the symptoms. One needs to determine the underlying cause or allergy that triggers the acne or eczema.
What is the correct level of humidity for avoiding this issue?
The healthiest levels, as mentioned before, change from summer to winter but fall within the range of 35% (summer) to 50% (winter). The humidifier benefits are optimal in this range.
4. Remove White Dust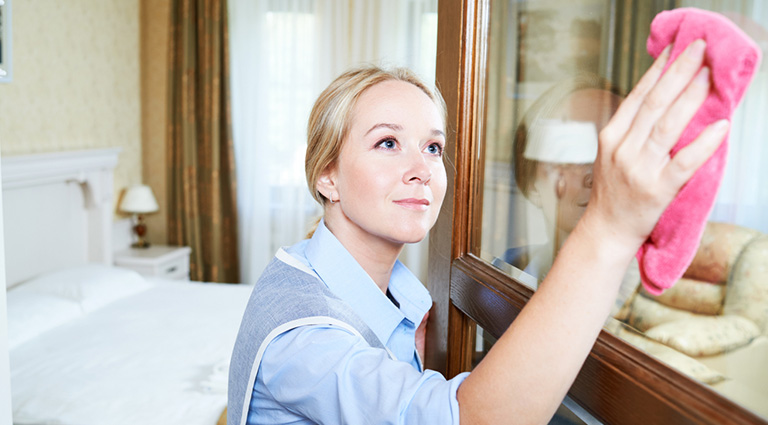 Tap water contains dissolved minerals. When you add tap water to your humidifier you add the minerals as well. These minerals are carried in the water vapor that the humidifier produces to the surfaces of anything in your house such as floors, furniture, and counters. The mineral deposits on these household items appear as a white dust.
Which type of humidifier is best for solving these issues?
You can solve this issue by using distilled water. But this may not always be possible. Humidifiers that use a warm mist or cool mist tend not to disperse the minerals into the air as much as the steam humidifiers.
What type of maintenance should be required for this?
For some humidifiers, you are able to purchase a demineralization cartridge to remove the minerals from your water. You may also need to use a liquid, such as vinegar to dissolve the mineral deposits left behind in your humidifier.


5. Prevent Nosebleeds and Sinus Congestion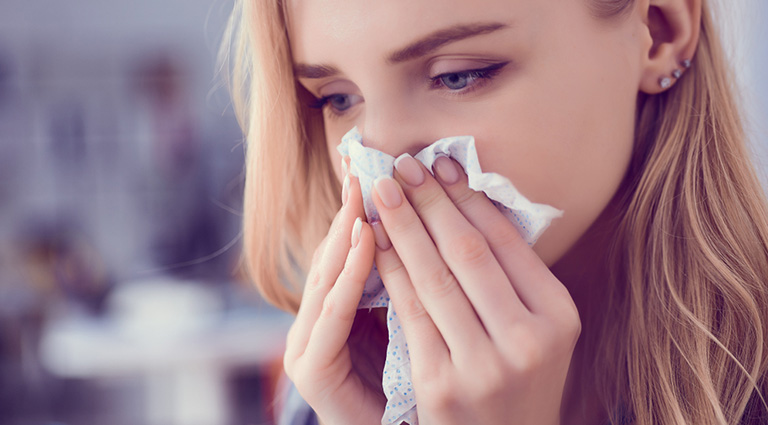 What causes nosebleeds and sinus congestion?
Dry air conditions dry out the nasal passages and sinuses irritating the skin which can lead to nosebleeds. Sinus congestion can also be caused by allergies such as pollen, animal dander, and tobacco.
Which type of humidifier is best for solving this issue?
A cool mist humidifier would be best as it does not add excess heat to your home and therefore increase the drying effect.
What is the correct level of humidity for avoiding this issue? 
Although the range is from 35% to 50% for most living conditions, often nosebleeds and sinus congestion are more prevalent in the winter due to the dry air caused by our heating systems, so it is better to increase the amount of humidity close to the upper limit.
6. Reduce Risk of Infections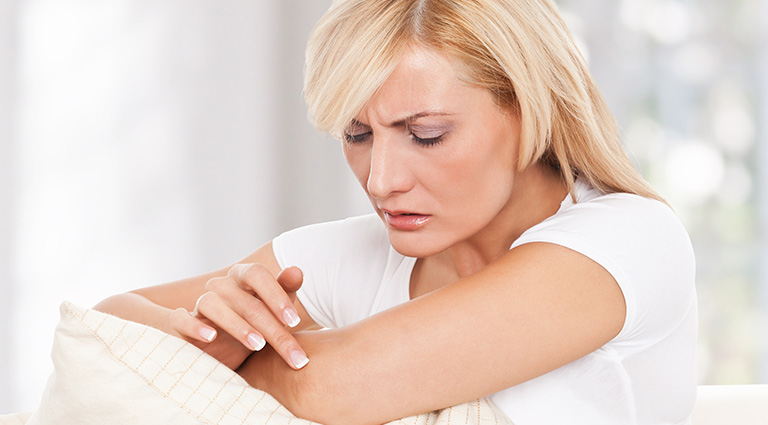 Once you have dry skin on any part of your body there is a tendency for the skin to develop lesions or tears. With tears on your skin, an infection can happen. This could be in your nasal passages or in any external areas, such as your face, hands, scalp or legs. It is important to use humidity to prevent this situation. Winter time is often the worst season for infections due to the dry heat cause by our heating systems. The moisture content of our air is reduced. Since we keep our windows and doors closed in the winter we are not increasing the moisture level in our homes from the outside air either. And in winter the outside air is much drier than summer, as cold air does not hold as much water vapor as warm air.
If you happen to be prone to conditions such as eczema, you will find that with increased humidity, you will heal much faster than in a dry air environment. You are able to protect your hair and scalp from drying out by using humidifiers as well. The healthiest condition for our bodies is when the humidity is optimal.
Maintenance Needed to Get Maximum Humidifier Benefits?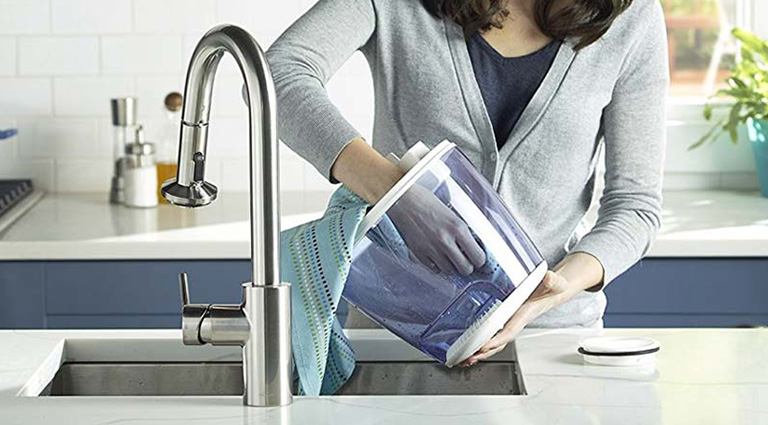 There are a number of conditions that must be monitored to receive maximum health benefits from humidifiers.
Steam humidifiers tend to encourage the growth of mold in their system. It is important to clean all of the surfaces on a regular basis. Some humidifiers are constructed so that you can put most parts in your dishwasher for cleaning and sterilization.
Often mineral deposits are left behind in the heating elements of humidifiers. Products, such as vinegar or other mineral dissolving liquids, such as CLR can be used to remove these deposits.
And how often should you clean your room humidifier? You should definitely clean it before you retire it for the next season's use. If you use the humidifier for all night then it is important to clean it at least every 2 months.
All humidifiers should be visually checked for mold growth. Any common cleaner for the home should be effective in the removal of the growth. Some people even use bleach or a specialized product made for preventing mold.
For the humidifiers that are attached to your furnace, you need to remove the old filter that is mineral encrusted and replace it with a new filter. The other parts of this device might also show signs of mineral deposits. Check the manufacturer's instructions on how to take the system apart and with what solutions to clean it. While you are changing the filter and cleaning the humidifier housing, check for any leaks. If you find a leak you may need to call in your maintenance crew to determine what is wrong.
Finally, if you notice that with drier conditions in your home that you develop some health problems, such as dry skin, asthma, allergies, eczema, acne, nosebleeds or sinusitis you are likely in need of more moisture in your air. A humidifier can make your life much more comfortable during the dry season. After all, you want every adult and baby in your home to remain as healthy as possible. As you now know why you need a humidifier, go ahead and make your choice.
Categorised in: Humidifier, Techniques and skills