12 Salutary Tips for Vacuuming Pet Hair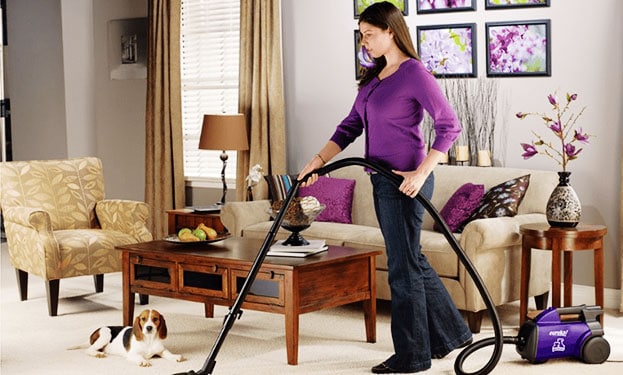 Grooming pets can be a rewarding and an exciting experience but the challenge that accompanies this hobby can be daunting for many. Besides taking care of your pet's health, one of the most recorded problems faced by pet lovers is the volume of pet hairs they get to deal with frequently. It can be very frustrating due to the frequency in which these pets shed their hairs in almost every spot of the home, including on clothes and furniture. Vacuuming pet hair is widely done by family households and pet homes, even though dogs often despises vacuums. Despite these difficulties, there are clever ways to deal with this menace by applying useful tips in dealing with attendant challenges of pet grooming.
Tips for Vacuuming Pet Hair
1. Find the spots where pet hairs are collected
The first thing is to note where exactly your dog or cat's hairs are; locating the hotspots will help you work faster when you decide to vacuum your home.
2. Keep furniture free by using covers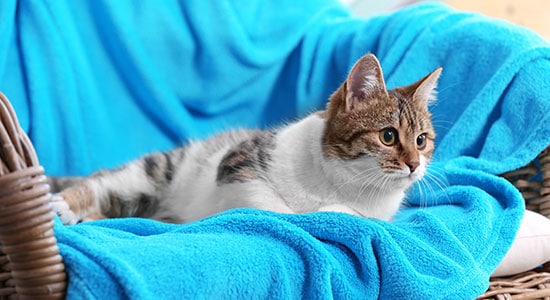 Using protective covers like blankets and slipcovers are good for furniture protection. The use of washable bedding covers also shields your mattresses from pet droppings. Hairs shed on them can be easily gathered and taken outside for washing or dusting before they are brought back and replaced.


3. Tools needed for cleaning pet hairs
Stair Attachments: Rubber brooms are useful instruments for cleaning stairs riddles with pet hairs. Vacuum Attachments help you deal with hair dirt even better than the actual vacuum cleaner does in some cases especially when your stairs are covered with carpets. The particular type of attachment used is determined by the nature of the stair surface be it hardwood or carpeted.
Rectangle and Crevice Attachment: A crevice attachment is used to pull out hairs from surfaces due to its powerful suction capacity. Pet Hairs being light and tiny may be difficult to spot especially on carpets and rugs but with the use of a crevice tool, they are sucked out even from the tiniest of holes.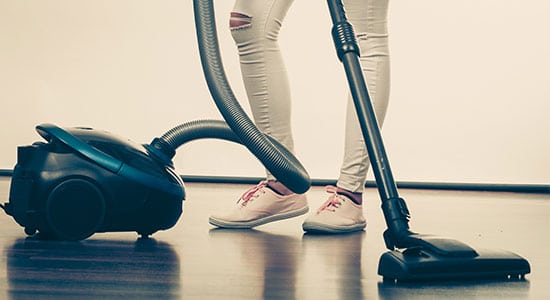 Brush Attachments: Brushes come in two basic forms; Floor Brushes and Upholstery brushes. Upholstery brushes are for more delicate home, office, and car furniture while floor brushes have flexible bristles for removing hairs from delicate fabrics like drapes, curtains and slim carpets.
Scrubbing Attachment: Scrubbers have tough bristles unlike the regular brushes and they help in scrubbing hair follicles and furs into a ball for collection before vacuuming.
4. Dampen and sweep carpets before you Vacuum
Before Vacuuming pet hairs, endeavor to sweep carpets first; Rubber brooms work best for sweeping carpets riddled with hair. If the carpet has an odor, you may apply baking soda to the carpet surface for ten minutes before sweeping and vacuuming. When dampening carpets be careful not to sprinkle too much water as this will make the hairs even more difficult to remove.
5. Use dampened mops for hardwood and vinyl floors
Slightly sprinkle water on mops before you use them on your floor surface; by rubbing a wet mop multiple times on hardwood and vinyl floors the hairs stick to it.
6. Use dampened sponges or rubber gloves for cleaning Upholstered furniture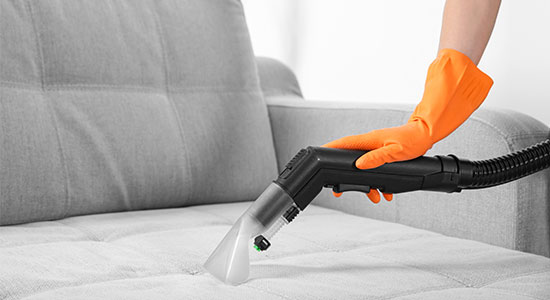 Playtex glove is very effective on furniture. Wear the Playtex gloves and place your hands on the littered spot; rub the littered surface in one direction multiple times to pick up hairs.
Damp Sponge: A dampened sponge also picks up dog and cat hairs due to its sticky wetness.
7. Adjust vacuum in alternative directions to suck up more hair
One common mistake people make when vacuuming pet hair is to vacuum carpets and floors only in one direction. Doing so will definitely suck up hairs and strands but will not do a complete job. Vacuuming floors and carpets in alternative directions will pick up more hairs than doing so in a single direction.
8. Use a window Squeegee when cleaning carpets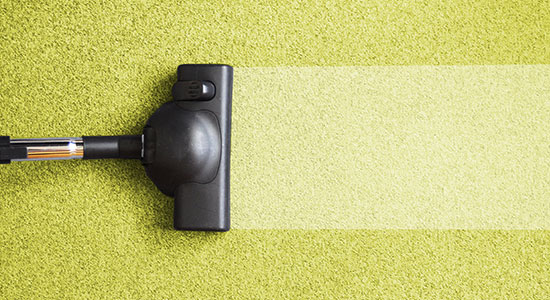 Many Pet owners own and use window squeegees. If you don't own one it's never too late to do so. Squeegees are traditionally meant for windows but are effective in pulling off hairs from carpets. Firmly rub the squeegee over the carpet are multiple times to remove hairs.
9. Keep your vacuum in good shape by regular maintenance
When cleaning with your vacuum, regularly check filters for clogging and endeavor to dispose of dirt when full. You also need to regularly perform maintenance exercises on your vacuum cleaner by checking the filters, brush roller, and belts. Doing so will make your vacuum device perform optimally when in use.
10. Use a rubber broom on bathroom/kitchen floors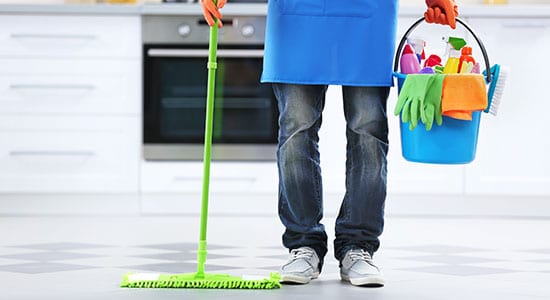 Rubber brooms also work better on kitchen and bathroom floors. Sweep floors towards a direction and gather hairs into a ball for evacuation. Do this as often as possible to ensure your kitchens and bathrooms remain squeaky clean.
11. A humidifier prevents hair from sticking to surfaces
During the cold and winter seasons, humidifiers come in handy in preventing loose furs and hairs from sticking to floor surfaces and carpets. So get a top-class humidifier to keep safe from pet hair.
12. Use a lot of tapes to pick up loose pet hair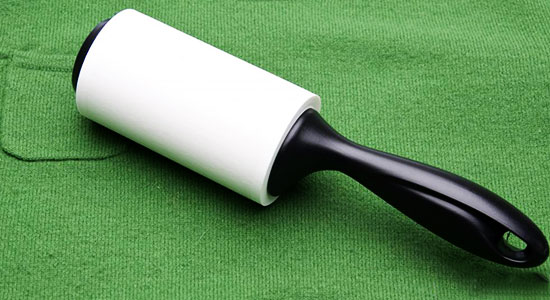 Duct Tapes are inexpensive and easy to use. Wrap the duct tape the wrong way and roll the clothes on it until the tape is full and then restart the process all over again. Doing this on your clothes will help remove the sticky furs on them.
Like experts will advise, the best way to rid your homes of pet hairs is to vacuum regularly. Grooming pets shouldn't be as challenging if you really apply the right tips regularly. You need to consult professionals when dealing with some specific Dog and cat species who shed hairs frequently. There really isn't the best tip listed for handling pet hairs but by applying a combination of tips listed above and seeking advice from other knowledgeable pet owners, dealing with the challenge of keeping your home clean and ridding your living space of unwanted pet droppings shouldn't be an impossible task.
Vacuuming pet hair is made easier with the right tools and application. You also need to pay attention to the hygiene of your pet. Food rich in vitamins helps your dog stay healthy and you may also require a knowledgeable handler to help groom your dog regularly. Grooming your pet will help in maintaining not only domestic health but also the health of your pet. There are also high-quality pet hair vacuums on the market especially made for this purpose and for you to try.
Categorised in: Techniques and skills, Vacuum cleaners