Pro Tips for Using & Maintaining Your Vacuum Cleaner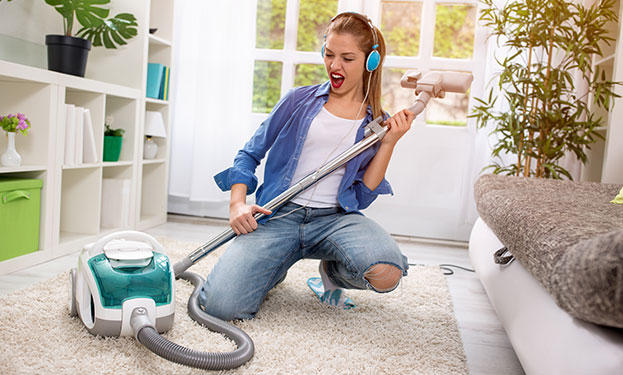 Vacuum cleaners come fully packaged with attachments which are helpful in ensuring the vacuum cleaning device works efficiently and effectively. How to use vacuum cleaner should not be confusing as they are there to help you in your cleaning exercise. Whatever the type is, vacuum cleaners have different attachments but there are basically four attachments which can be found in virtually every vacuum cleaner on the market. These are the crevice tool, dusting brush, upholstery tool and the extension wand. How to use vacuum cleaner attachments are stated below.
Common Vacuum Tools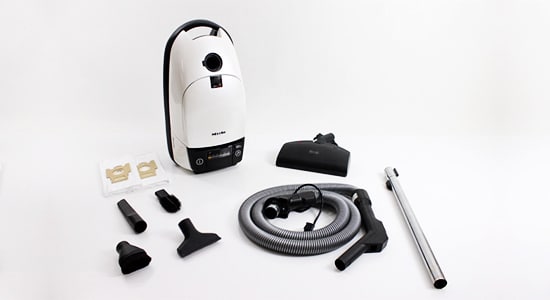 Crevice Tool:
A Crevice tool is a skinny shaped attachment with a tiny tip which is used to navigate through tiny spots, holes, corners, coils and much more. There are floor spaces or holes in appliances that are difficult to access by hand; the crevice tool is essentially made to handle such difficult holes and spots.
Dusting Brush:
Vacuum dusting brushes possess long bristles for wiping dust and dirt off home furniture like picture frames, window blinds, bookshelves, etc. Brushes not only clean off dirt but also protect your furniture from scratches during cleaning.
Upholstery Tool:
This is another vacuum cleaner attachment used for whisking dust off more delicate furniture, like sofas, pillows, and mattresses. It performs a similar role like that of a dusting brush but is mostly used for furniture and objects with softer surfaces.
Extension Wand:
Wands are specially made for ceilings, corners and home appliances. They are used to drag down dust and cobwebs from ceilings and room corners which are not easily accessible by hand. They are basically for spots that are difficult to reach.


How to Use and Maintain a Vacuum Cleaner at Home?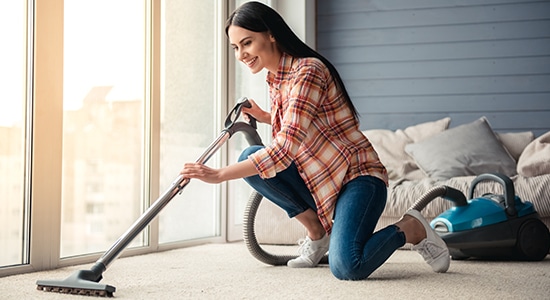 To ensure that your vacuum keeps working optimally and at all times, it is advisable to carefully read the user manual of your vacuum device for instructions. It is also important to make the effort to maintain the device by performing periodic checks and cleaning of the various vacuum components. The vacuum cleaner uses its components and attachments in functioning effectively. Cleaning your vacuum regularly will prevent dirt clogging and help your Vacuum perform better and last longer. Some of the ways to do these are:
Wash the Vacuum Brush:
Vacuum brush rolls, also referred to as beater brushes, dirt off floor surfaces and carpets. The brush roll is located under the Vacuum machine. Constantly check brush roll for dirt strands and debris clogging. If the brush is clogged, the Vacuum will not work perfectly. Endeavor to clean carefully by;-
Disengage the plate by holding the brush in place.
Take note of the brush roll and the direction of the roll belt for easy identification and belt disengagement.
Wash the brush bristle with warm water and detergent to weaken hardened accumulated dirt. Scrub bristle with your fingers severally to removed hair and carpet strands and other forms of debris.
Dry the Bristle brush:
After washing the bristle brush;
Drain brush of water and carefully examine for dirt and strand you may have missed during washing. (If the brush appears weak or some bristles missing you will need to change it)
Expose brush to warm temperature (sunning) if possible for drying. If brush remains moist before usage, it will accumulate strands and debris faster than it should which will negatively impact cleaning.
Comb the Bristles: When fully dried, use a comb to run the bristles through and through pulling out whatever hairs and carpet strands are left after washing to leave it perfectly clean and strand free.
Repeat the cleaning process: How often you clean your Vacuum depends on how often it is used. In order not to lose track of dates, map out a timetable highlighting the specific days the Vacuum cleaner is used and the dates of previous maintenance cleaning schedules. This will help you keep track of time and better maintain your Vacuum cleaner periodically.


How to Use a Vacuum Cleaner in Car?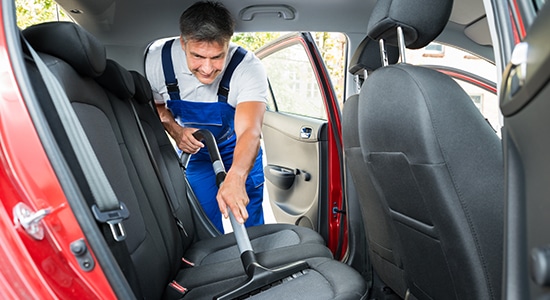 To clean your car perfectly, here are some easy steps to follow:-
Open all the vehicle's doors: Opening all the doors will enable easy access during the cleaning exercise as more room will be made available. Also, it creates room for proper ventilation during and after cleaning.
Clear out trash and other large items in advance: You would want to prevent your vacuum cleaner from sucking in solid materials and unwanted trash, like papers and the likes. Picking up trash beforehand makes cleaning faster.
Remove the floor mats: Floor mats accumulate a lot of dirt and your car won't be properly cleaned with the mats still in place. Removing the mats will help you access percolated dirt and debris underneath the mats.
Use your vacuum brush attachment: Hardened and percolated dirt may be hard to remove by mere suction. To ensure proper cleaning, it is best to use your brush attachment to remove accumulated dirt and debris. Use brush severally on car floors underneath the dashboard and then move to the backseat and the car trunk if necessary.
Vacuum the floorboards thoroughly: Suck up dirt from all corners and edges severally until they are ridden of dirt. Pay close attention to the control pads underneath the dashboard as this part of your vehicle accumulates a lot of dirt. There are hardwood floor vacuums on the market especially made for this purpose.
Go over the upholstery: To create more room during cleaning, you will need to recline the car seats before you vacuum. Use the brush attachment on the car seats first after which you can then Vacuum the entire upholstery.
Clean the floor mats: You will need to take the floor mats far away from the car and from people to avoid coating your vehicle's exterior and already cleaned interior with dust. Also, dust particles could be injurious to people who are allergic to it.
Slap mats against a hard surface to remove dirt and debris then vacuum mats on a flat surface. You may also need to wash mats with soap solution if stained by mud or other substance.
After washing, leave mats to dry before placing them back.
Can a Car Vacuum Be Used at Home?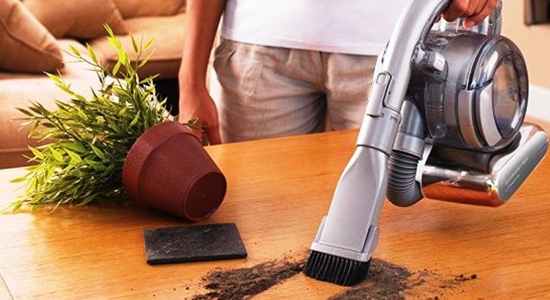 Many people do not know how to use a car vacuum cleaner at home. It is quite possible to use a car vacuum cleaner in your home if you have a 12V AC to DC adapter. Many adapters will not work because of their low capacity so you will first need to check your adapter to be sure it is suitable for high-powered electronics.
You will also need to check the volt and amperage to be certain the adapter and the vacuum cleaner are compatible. 12V adapters have capacitors which bring down a voltage of 220V to 12V. If you have the adequate adapter for your vacuum device, plug the adapter into the main power source in your home and then connect the car vacuum cleaner to the adapter for household cleaning.


Other Surprising Uses of a Vacuum Cleaner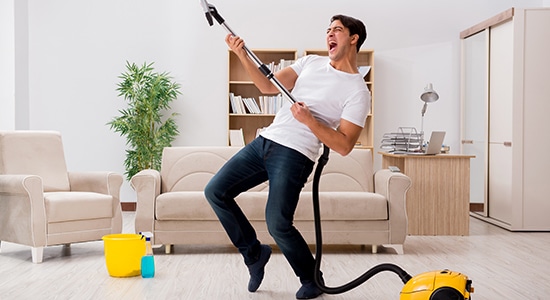 Vacuums can be used to keep allergens out: Bagged vacuum cleaners with powerful suction capabilities and HEPA filters eradicate allergens from your home. The Vacuum cleaner uses its filters to absorb unwanted agents like dust mites, pet danders, mold spores, and other allergic tissues and particles.
Vacuums can be used to clean books too: Bookshelves accumulate a lot of dust and debris over time and spots they occupy are some of the dustiest points in most homes. HEPA filtered vacuums are best for dusting because they prevent already wiped out dust from re-circulating and re-settling on already cleaned books and bookshelves. During cleaning, the vacuum cleaner should be left on.
Vacuums can be used to clean a crumby keyboard: Keyboards contract a lot of dust especially the key edges. The Vacuum cleaner uses its powerful suction capabilities to draw out specs of dust far easily and quickly.
Vacuums can be used to clean appliances: Domestic appliances like air-conditioners, radios, desktop computers, television sets and others can be cleaned using vacuums. Dirt and dust inside the tiny holes of these appliances can be drawn out via suction.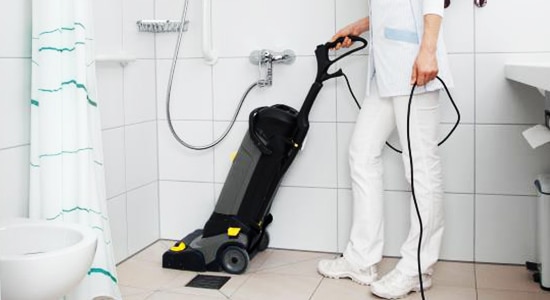 Vacuums can be used in bathrooms: Water and Soap may wash away stains but not all dirt and debris which cling to bathtubs and bath floors will be eradicated due to wetness. Vacuums help to eliminate dirt which remains after washing because of moisture.
Vacuums can be used to clean windows and window screens: Window screens trap dust due to exposure. To properly clean them, remove screens and make use of the vacuum's bristle brush attachment to wipe off dust.
Vacuums can be used to make your home smell great: This is another great advantage of using vacuum cleaners for your home maintenance. Making use of vacuum scents is a wonderful way to have your home smelling fresh.
There are two simple ways to achieve this-
If you use a bagged vacuum cleaner, pour a teaspoon of household scent into the vacuum bag and then run your device. If yours is the bagless type, all you need to do is pour the scent into the vacuum's dirt cup.
Another smart way is to sprinkle the scent on the intended floor surface area you wish to vacuum after which you run the device over the area. Doing this will achieve the same result as the first leaving your home smelling fresh all day long.
Vacuum cleaners are one of the most innovative equipment for maintaining homes and domestic family hygiene. Also, with the rise in its popularity and available information on the internet, it is no longer difficult to get information on how to use vacuum cleaner, especially from user manuals. Their importance has remained constant ever since they were first introduced at the tail end of the last century.
For tracking dirt even in deep crevices, the modern vacuum cleaner uses automation and sensors to track dirt and debris in our homes and offices. Why they remain so important in our daily human lives are as a result of the different and essential roles they play in safeguarding our health and wellbeing. Vacuums work faster, make homes safer for habitation and maintain family health by protecting us from allergens.
Wherever you need them, be it at your home, office or even for your car, you can be sure that they can be relied upon to do just what they were invented for – dirt elimination.
Categorised in: Maintenance, Techniques and skills, Vacuum cleaners