Cool vs Warm Mist Humidifiers: Learn Which One Is Best for What Condition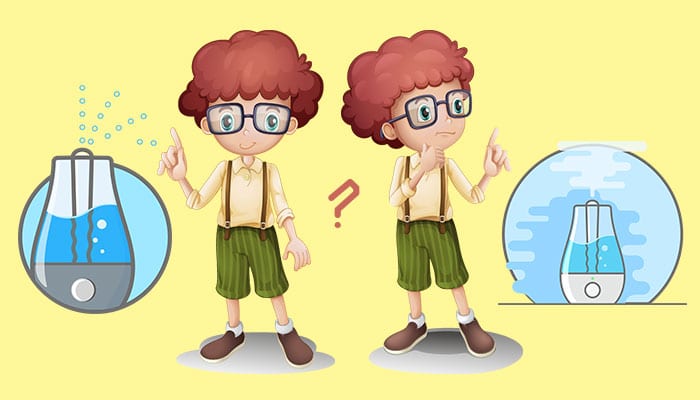 Humidifiers emit water into the air to create humidity. Since they do the same thing, most people don't know what the differences between them are even if they know how to buy a humidifier. When it comes to cool vs warm mist humidifiers, there are several things to consider. You have to know which one is better for what.
1. Cool Mist Humidifier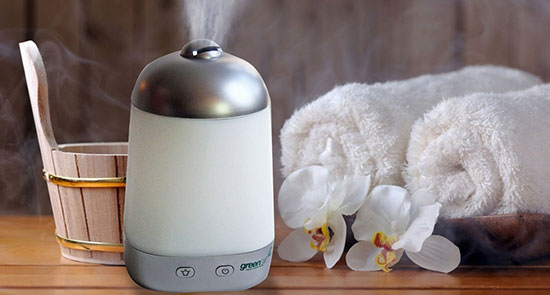 The cool mist humidifiers humidify the room by releasing cool steam into the air.
There are cool mist humidifiers that come with children-friendly features, such as projecting themes onto the ceiling. This feature is particularly great for infants.
Cool mist humidifiers work by either fan or ultrasonic vibration. In the fan version, a fan pushes out cool water from a wick filter. It comes out as cool mist. An ultrasonic humidifer vibrates silently. This vibration breaks down the water into tiny drops, which are the cool mist.
There are several advantages to the cool mist humidifier. It doesn't suck up as much electricity. It's also the best choice for homes that have children, especially if you have a mobile baby. In addition, they are usually less expensive than their warm mist counterparts and come in portable sizes.
The cool mist humidifiers are most likely to grow bacteria and mold. Also, if you're using a model with a fan, you have to replace the filter.
2. Warm Mist Humidifier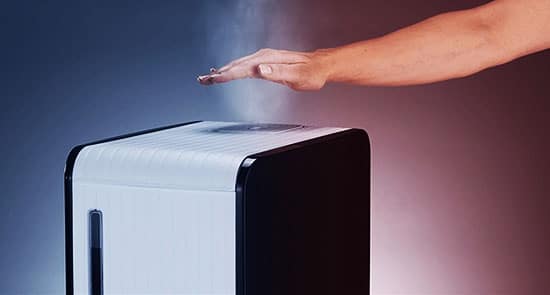 Warm mist humidifiers emit warm steam into the room in order to humidify it.
Warm mist humidifiers can come with compartments for medication. This is particularly useful if you have allergies or problems with your sinuses.
The warm mist humidifiers heat water with an internal heating element. The boiling water then is released as mist.
Due to their lack of a fan, warm mist humidifiers tend to be quieter than the cool mist. They can also give the room a little bit of heat in the cold. Just like the cool mist, they come in portable sizes.
A disadvantage of the warm mist humidifiers is that they use more electricity. They're also not the best choice for homes that have children in them.


3. Comparison Between These Two
Though both humidify a room, there is a difference between warm and cold mist humidifier. Each has different ways of getting moisture into the air. Warm mist humidifier heats water before it emits it into the air. Cool mist humidifier does not heat the water first. It pushes it out with a fan or ultrasonic vibrations. This keeps the air at room temperature and can even cool it down a little.
Which one is better for cold?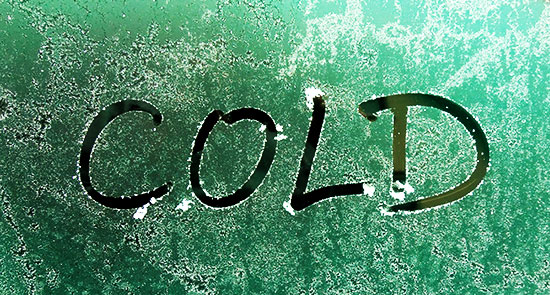 When the room is cold, there are benefits to getting a hot mist humidifier. Since the cool mist humidifier works with cool air being pushed out, sometimes by a fan, it can cool down the room. A hot mist humidifier, on the other hand, emits warm air. This will heat the room, making it a better choice for cold environments.
Which one is better for breathing therapy?
People with ailments of the respiratory system often find relief from the use of a cool mist humidifier. Cool mist humidifiers purify the air, making breathing much easier. In addition, the humidifier has to be run constantly for most people to feel the benefits. A cool one is cheaper to do this with.
Which one is better for children?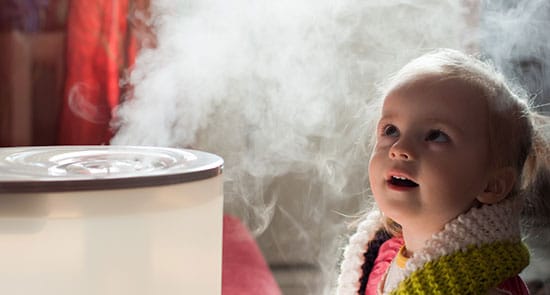 When it comes to cool vs warm mist humidifiers, the cool ones are best for children. This is due to safety. Burns can happen if a child gets too close to the steam that hot mist humidifiers emit. Should the water from a hot mist one spill, it may also burn the child. This is particularly worrisome if you have a baby who can crawl.
Which one is better for dry skin?
Dry skin is a particular problem during the dry months of the year. However, dry skin can be eased with the use of a humidifier. When it comes to cool vs warm mist humidifiers, they are both useful here. Since your skin is dry because the air is dry, either humidifier will help ease the dry air, which will in turn ease your dry skin.
Which one better for allergy and sinus?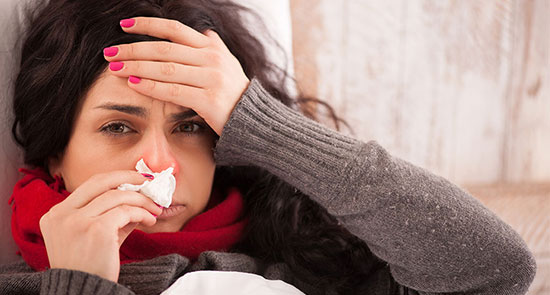 There are health benefits to both the cool and the warm mist humidifiers, even in the case of allergies and problems of the sinuses. The cool mist ones are usually used for those with allergies because the purified air from the humidifier is easier to breathe. However, the warm mist ones can also be used. Some even have come with rite aid technology – a holder for medication built into them, which can be dispersed into the air. This is particularly great for issues with the sinuses caused by a cold. Never use medication that isn't prescribed by a doctor on children or infants.
No matter which humidifier you go with, cool or warm mist humidifiers, there are benefits to both. There are also disadvantages to both. When sick or if you have allergies, they can be your rite aid. They'll help to heal dry skin and making breathing easier. However, always remember that for children, use a cool mist one for safety. The humidifiers are both great at what they do, which is humidify the air. You just have to know what you're looking for.
Categorised in: Dehumidifier, Health Benefits