Using Your Vacuum Cleaner as a Leaf Blower! A Must-Read!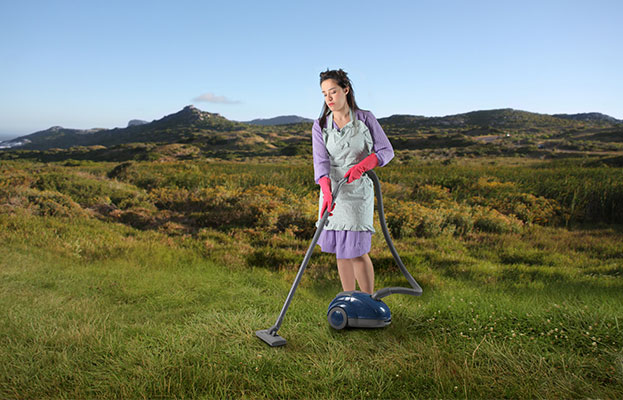 When you have a tough mess to clean-up, using your vacuum cleaner as a blower might be your hidden secret weapon. Many types of vacuum cleaners these days are designed to not only suck in dirt, but also blow air out. This redesign allows you to multi-task easily and efficiently to clean no matter what mess you have. But, at first, you need to know how to use your vacuum cleaner as a blower. Well, we're here to help you!
What are Blowers?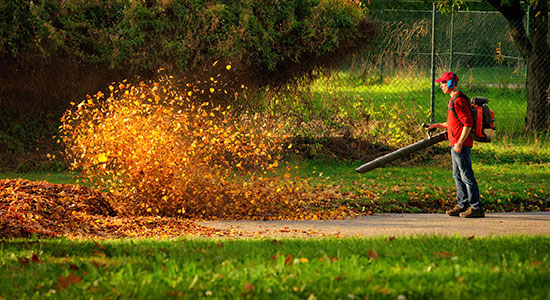 Blowers allow you to easily funnel dirt, dust, or other material in a pressurized stream. This stream of air propels material easily into a pile that can be later vacuumed up to make it easy to clean.  While blowing isn't as exact as using the vacuum cleaner, it can be a useful tool depending on the material that you need to clean up. Depending on what you're doing, you can blow the debris easily into a leaf bag.
What Does a Blower Do?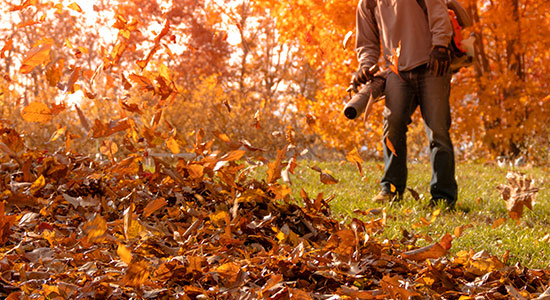 Blowers are similar to a vacuum cleaner in the motor makes air move. How to use your vacuum cleaner as a blower? The vacuum cleaner motor can be switched from sucking in air to a motor to push air through a hose into a compressed stream of air to help move dust and dirt, including any other type of material from a leaf to sawdust to easily clean it up. While the process is different depending on the design, the stream of air is consistent when discussing blowers.
Suck or Blow? What's Better?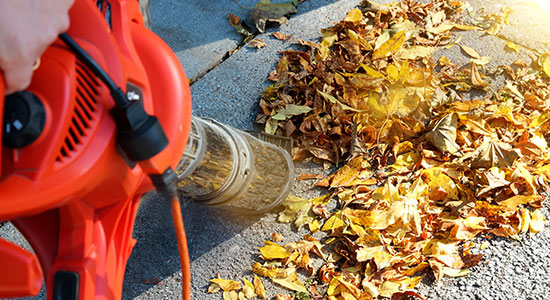 While each is better in different situations, the blower function is a better choice for large material or for material that is hard to vacuum. Blowers are traditionally used in lawn maintenance for leaf and grass clippings but any larger material that is relatively light is easier cleaned with a blower.  Blowers are great for dust, shavings, and other material with a large surface area.
Why Use a Vacuum Cleaner as a Blower?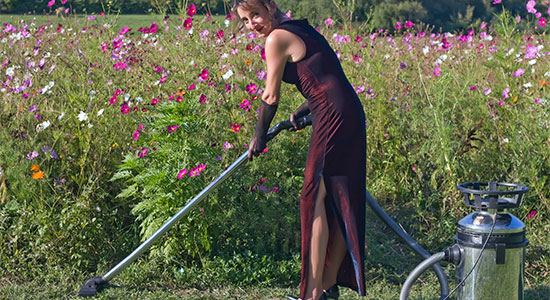 When cleaning larger material, the added functionality of having a blower can make the difference when it comes to difficult messes. Having a top-quality vacuum that can perform double duty can make the difference with messes in the house, office, or garage.
By using your vacuum you are also saving money on purchasing a blower. This added expense can be upwards of $100.00 depending on which blower you decided to purchase.
How Beneficial Is a Vacuum Cleaner as a Blower?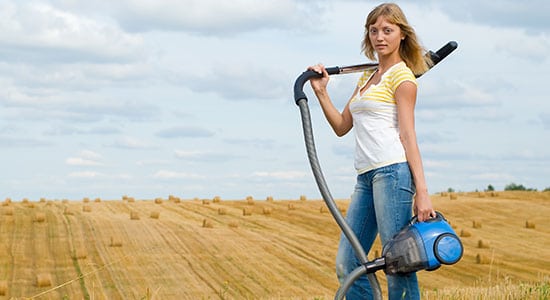 Having an appliance that can do double duty is a great way to get the most value for your money.  While you may need a dedicated blower for working outside with leaves or other debris if you have a dedicated lawn maintenance business or a lot of acreages, a vacuum cleaner that can do both will make sure that you can clean up and mess with ease around the house.


How to Use Your Vacuum Cleaner as a Blower?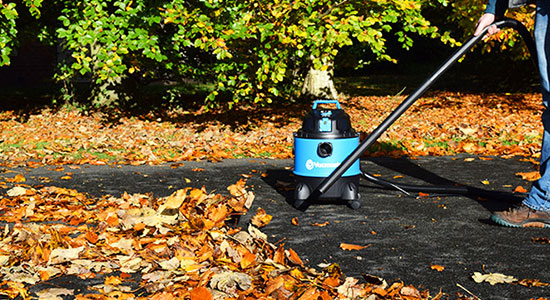 While it is a process that takes a few minutes and a few tools, it's easy enough that anyone can do it. Follow the directions and take it step by step including taking the time to read the tips and warnings and the owner's manual. By taking the few minutes to read all of the information before proceeding you're more likely to have success the first time.
Here's how to use your vacuum cleaner as a blower:
Make sure that your vacuum is unplugged. Turn your vacuum to make sure that you can easily access the motor housing.
Remove the housing to access the motor unit. Depending on your model, you may need a screwdriver. If there's any difficulty, we recommend checking your user's manual to ensure that it's done properly. Your manufacturer will have the best information regarding your specific model.
Disconnect the motor unit to make sure that it's safe to change the force from vacuum to blow. Taking the time to make sure that it's disconnected will ensure that there is no damage to the motor or your vacuum cleaner.
Remove hose from the vacuum section and insert into the blowing section (most vacuums have this capability).  If this process isn't clear, you can also check the user's manual. While this is pretty standard for most modern vacuums, your model may be unique. Depending on your model of vacuum there may be a hose clamp that has to be removed.
Once the hose is changed, reassemble the vacuum by replacing the motor housing and plugging in your vacuum. Ensure that the air flow has changed from in to out and that it is using the blower function.
Use the vacuum by holding the wand to blow the air any material that you need to remove, including leaves, litter or other debris.
When you are done blowing reverse the process to get it back to the vacuum settings.
Tips and Warnings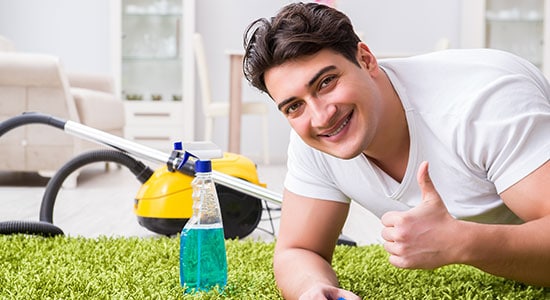 It's important to make sure that your vacuum is unplugged when doing any maintenance or changing your vacuum to be a blower. When you use your vacuum as a blower, it's important to make sure that you're aware of the cord. Confirm that there are no nicks in the cord and ensure that the vacuum unit is placed in safe places. While a blower may have a longer cord for increased portability, it's important to make sure that the vacuum isn't placed in any puddles or other precarious positions.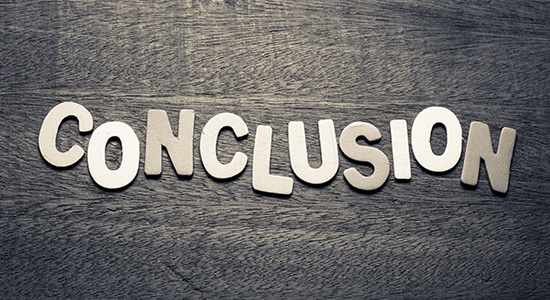 When you are using your vacuum as a blower you are saving money on purchasing two different appliances. This also can save money because blowers are usually battery powered with high capacity batteries or additional electricity with a dedicated blower.  This dual-purpose use for a vacuum can help with big messes in the home, including fallen leaves or litter in your yard when you know how to use your vacuum cleaner as a blower.
By using your vacuum cleaner two ways, you are ensuring that you have less storage, greater use from one appliance, and you'll feel both mechanically-apt and tech-savvy. With only a few steps and tools, you can quickly and efficiently utilize your vacuum to its full potential.
Categorised in: Techniques and skills, Vacuum cleaners